In this guide we'll go over each method of smoking cannabis. Each have their own unique benefits that users may prefer more than other.
10 Ways to

Smoke Weed
Smoking might not be the healthiest way to consume cannabis, but for many it brings about the benefits of various cannabinoids quickly and brings satisfaction to those who have smoked tobacco in the past. The smoke from the dried cannabis flowers is packed full of active compounds in such as THC (tetrahydrocannabinol) and CBD, and are rapidly absorbed into the bloodstream through the lungs when it's smoked. This allows the effects to be felt within minutes.
We ask beginners to ignore those click-bait articles suggesting the best way to smoke weed is _________. In this guide we'll go over each method of smoking cannabis. Each have their own unique benefits that users may prefer more than other. When reading this remember the cannabis use is a personal matter, so try whatever catches your fancy. At the end we will go over some ways you should avoid in an effort to make sure your smoking experience is a safe one.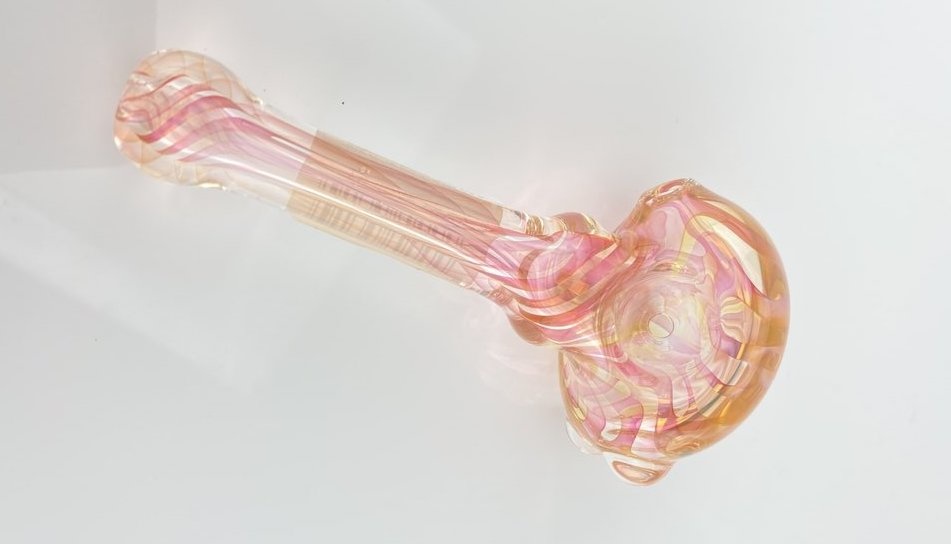 Use a pipe
Pipes are one of the most popular ways to smoke weed, and for good reason. They're easy to use, easy to clean, and can be found in a variety of styles like sherlocks, spoons, steamrollers, and bubblers. They can be made from a variety of different materials like glass, metal, and wood but most stoners prefer ones made from borosilicate glass. Glass pipes produce no toxic fumes when heated up, and has the ability to be crafted in an artistic manner with different colored glass. Pipes made of metal or wood provide increased durability, which is why many prefer them when they choose to take their stash on the go.
What makes a pipe made for cannabis different from one made for tobacco is the carb-hole that is found on the side of the bowl where the dry herb is loaded. This carb-hole allows the user to limit the air intake so that it only comes from the hole inside the bowl, upon releasing your finger from the carb-hole you will quickly inhale all of the smoke through the mouthpiece into your lungs.
Here at Purple Haze we proudly offer a wide variety of pipes that are handmade by some of the world's most in-demand pipemakers. Click here to see some of our beautiful pieces we have available now.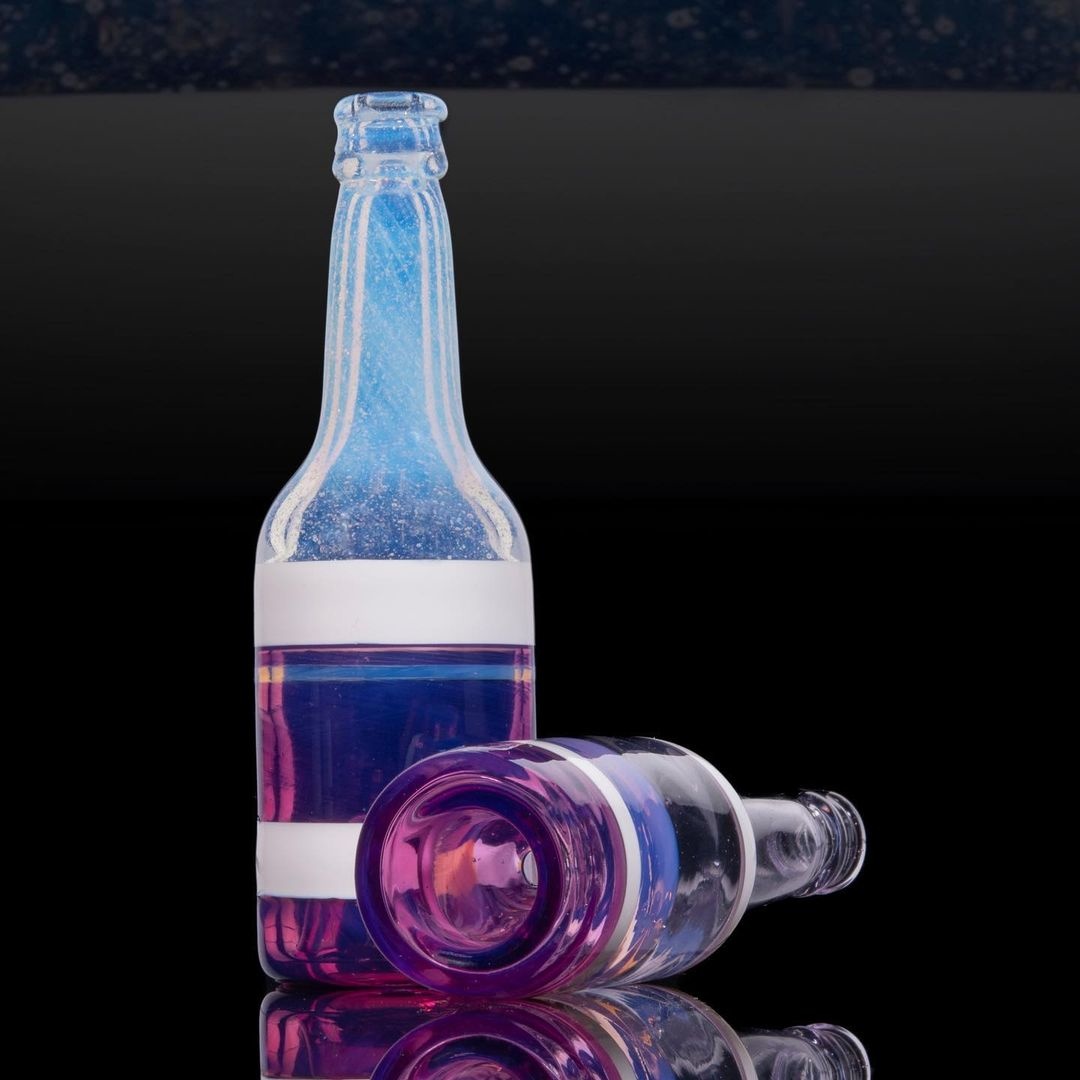 Use a

chillum

 
Chillums, often referred to as "one-hitters" or "oneys," are small, discreet pipes designed for a single hit of flower. Because a chillum only holds a single small bowl of herb, it's really not good for sharing. They are however perfect for when you are looking to take a quick toke when you're out and about.
Chillums are great for those situations where stealth is the key to a successful smoke session. Some one hitters even have their own cases with additional storage for your dry herb, these are known as "Dug Outs"

Use a bong
Bongs are another popular way to smoke weed due to their ability to provide big hits that don't leave you coughing on the floor uncontrollably. Similar to a hookah, they work by filling a specially designed chamber with water, which filters and cools the smoke before it is inhaled when passing through it. Bongs are available in a variety of materials, including glass, plastic, and ceramic. The flower bong is a quintessential item and is usually the pride of any stoner's arsenal. Purple Haze offers a variety of bongs and water pipes for flower and concentrates.
In recent years the master pipemakers of the world have turned bong-making into a true artform, crafting pieces that at first glance you'd never expect to be a smoking device. Click here to check out our current inventory and be amazed!

Use a joint
Joints are perhaps the most classic way to smoke weed. They're simple to roll, and can be smoked anywhere. All you need is some rolling paper and your favorite strain of weed. Joints are perfect for those situations where you need a single use item that when finished can be easily discarded.
Unlike tobacco cigarettes, joints do not contain harmful chemicals or non-biodegradable tips. So if you are left with no choice other than pitching your finished joint on the ground don't worry, it's biodegradable.
Purple Haze Smoke Shop proudly offers a wide range of high quality smoking papers in an effort to make sure our customers can roll the perfect joint for their needs. Click here to see the many kinds we offer in-store and online. We also carry grinders to help you break up your buds to the perfect consistency for rolling up.

Use a vaporizer
Vaporizers are a great alternative to smoking weed, as they allow you to enjoy the benefits of THC without exposing yourself to the harmful chemicals found in smoke. Vaporizers come in a variety of shapes and sizes, so there's sure to be one that's perfect for you. The leading vaporizer on the market is Puffco from New York City which is more like a computerized dab rig than a standard vape pen. We carry a variety of Puffco vaporizers including the Peak for concentrates as well as the new Proxy which is made specifically for dry hits. 
Click here to buy your puffco vape today and have it shipped directly to you without having to leave your desk!

Use a

Blunt
Blunts are similar to joints, but they're made with cigar wrappers instead of rolling papers. Blunts burn slower than joints, so they last longer. They also tend to be more potent not only because of their sheer size but because of the nicotine buzz you get from the wrapper, so be careful if it's your first time smoking a blunt.
Blunts are great for sharing because of their size but can be a challenge to wrap, making them a true art when done correctly. If you're new to rolling and want to try a blunt check out the Juicy Jay Super Blunt Wrap which comes in a pre-rolled cone. All you have to do is fill it up with your strain/s of choice!

Use a

Dab

Rig
Vaporizing hash oil with the aid of a glass bong, banger, and butane torch is what's known as Dabbing. This new and trending method of consuming concentrates involves heating the concentrate on a hot surface and inhaling the resulting vapor. Dabbing is one of the quickest ways to feel the effects of THC as it enters the bloodstream through the lungs and directly to the brain. Because no residual plant matter is burned it is the best way to enjoy the unique and often delicious flavors cannabis produces since there is no ashy smoke getting in the way of the taste and aroma.
Here at Purple Haze we pride ourselves on being Colorado's premiere destination for dabbing products and accessories. Check out the Dab Essentials page on our website to see all of the newest and highest quality products available for dabbing on the market today.
Roll a Hash Hole
Hash Holes are a popular new style of cannagar, or cannabis cigar, which has a center filled with hash rosin (a type of cannabis concentrate) surrounded by premium dried cannabis flower. Red Roots Rolling Co. is our local expert on making the perfect Hash Hole. Here is a video explaining the process.
Roll a

Spliff
Spliffs are very popular in continental Europe and are made by combining cannabis flower or hashish with tobacco inside a hand rolled cigarette. Traditionally this is an affordable way of keeping your weed around longer, but it can also be a way to mellow out the strength of the joint. The nicotine in the tobacco will also provide an uplifting buzz which makes for an interesting experience over smoking cannabis on it's own. Fun Fact: Spliffs were Bob Marley's favorite way to smoke! 
Do NOT Smoke With
A Plastic Bottle: Smoking marijuana through a plastic bottle is not recommended because plastic can release harmful chemicals when heated. These chemicals, known as volatile organic compounds (VOCs), can be inhaled along with the smoke, potentially causing harm to the lungs and respiratory system.

A Soda Can: Soda cans are made of aluminum, which when heated can release aluminum particles into the smoke. These particles can be inhaled and can cause irritation to the lungs and respiratory system, and may also be harmful when ingested. Additionally, soda cans are also coated with a resin that can release harmful chemicals when heated.

An Apple with Tin Foil: Sure apple pipes may look cool in their own way, but using tin or aluminum foil for the bowl is dangerous as it can burn and cause fire hazards. Additionally, the smoke produced by heating the foil can contain harmful chemicals that can be inhaled and can cause irritation to the eyes, nose, and throat, and can lead to headaches or dizziness.